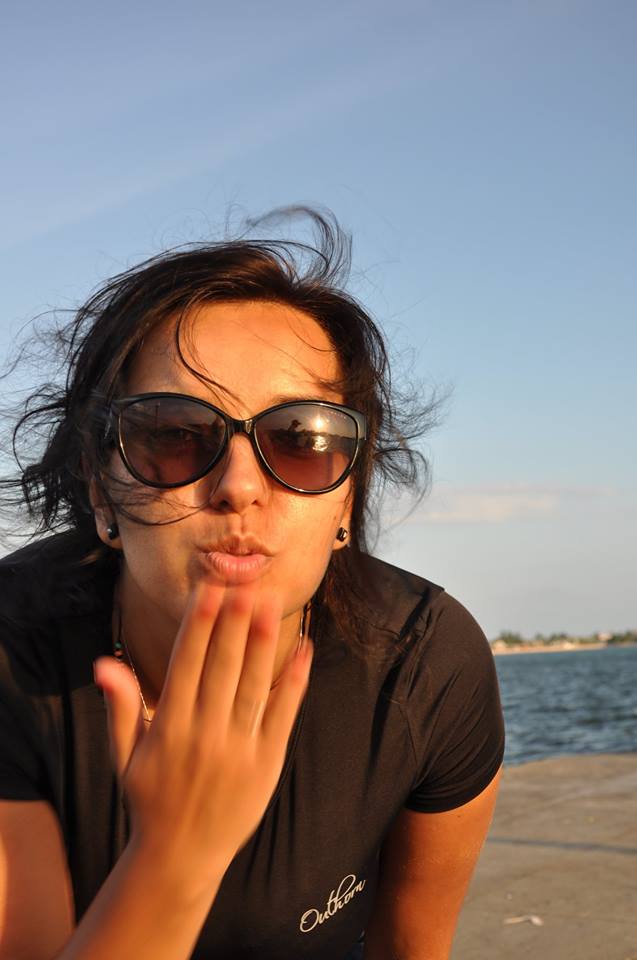 Sunny Vinales Tour was created for loving Cuba, literally! We are a Polish-Cuban couple and we want to show you the best of Cuba, the better she has to offer you, but also the backstage of this «Real Cuba». The programs and activities as well as "experiences", have been organized in order to know Cuba inside, but in confortable conditions. Besides, our inspirations are base in recommendations and reviews of millions of travelers.
During our tours we talk about everything, but we are aware about the fact that Cuban reality is only possible to live it by living in the Castro's brothers Island. Luckily, we don't cheat on; we don't sell expressions like «Discover the Real Cuba». Every single Cuba you see is real; beauty and ugly, clean and dirty, poor and rich. Cuba is diverse, hard to understand and this still been the biggest fascinations and challenge to the visitors of the Pearl of Caribe.
Which is the best way to explore Cuba?
We planned our first trip together …let's visit Cuba! Only then we realized of how difficult is to travel to Cuba by your own, even for a Cuban! Firstly, it is much more expensive.
Secondly, is not possible to reach many places without your own vehicle. It is even harder for those ones who don't understand Spanish, because nobody speaks English. I have visited over 40 countries and I always have been a supporter of independent traveling, but Cuba is the first country I consider should be visited with an experimented companion, with the capacity and knowledge of all that happens there. We will see and experiment more while we save time and money. Paradoxically! Because even when Cuba is a poor country, sadly is expensive, sometimes, very expensive so, we should be prepare for that.
Why Sunny Vinales Tour?
Many people returns disappointed from Cuba and we understand them. We only know you can't discover this Island by yourself, and all the less comprehend it. Neither is possible to know Cuba from a Hotel perspective because is like not to be there.
That's why appeared the idea of "Sunny Vinales Tour": Organized tours that allow you to know cities, towns, nature, staying in guesthouses carefully selected and enjoying the charming of Caribe.
Travelling to Cuba with "Sunny Vinales Tour" is the best way to understand a very difficult history and the social situation; admiring the cultural heritage and the riches of the nature and finally, experimenting flavors, sounds, smelling and colors.  
This is our Cuba, full of love and enthusiasm for life and this is what we want to show you. So if you are open mind, curious, greedy of adventure and with the feeling of doing something for the first time in your life, this is the moment.
We are a small travel agency of boutiques voyages. We are experts organizing trips to Cuba, but we are open to other Caribbean destinations and countries linked culturally to Cuba. We repulse mass tourism supporting responsible tours. Our offer and trips attract positive people with and open and criticism mind. That's the reason why the trips of Sunny Vinales Tour are an unforgettable experience, but also a social adventure with contacts in touch for life.
A big family is how we call each other, we work as a perfect combination where each one has and play a role of great value, and we do everything what's possible giving our best to make our expectations very unique to each single visitor or guest who decides to share a part of the holydays with us.
We will show you with every step values of interest full of knowledge: combined and acquired with years of work and experience, working in the tourism sphere in Cuba. Where you should find a staff with a high knowledge about: Agronomy, Agriculture, Architecture, History, and of course, with experience in the tobacco field and finally, «about how to be a cowboy».         
Who will you meet in Cuba?
The staff of Sunny Vinales Tour is compound of qualified guides, who know Cuba, the daily life, the history and the legacy. In Cuba we work with people we know and we like how they do their job, so we appreciated it very much, because we believe that a good trip is an ethic one!
Who are we?
Basia Stawarz-García–  Co-founder of Sunny Vinales Tour, passionate by journeys and the high mountains; a journalist and an expert in Education fields and commercialization. She thinks The Himalaya is the most beautiful place in the world, apart from Cuba, obviously.
Michel Garcia Maqueira–  Co-founder of Sunny Vinales Tour, born and raised in Vinales, one of the most beautiful places of Cuba, where he worked for years in the tourism industry. Horses are his biggest passion. He organizes tours to Cuba for all people in the world (www.sunnyvinalestour.com).
We give a great concern to your way of traveling. Every time we organize a program of expedition, we don't do it random for you to find it good and sell it even better. There are a few points very important for us, for Cubans and for the participants in our expeditions, such as:
Respect for the life style and Cuban culture.
Respect for the nature.
Great energy as group link to individual interest.
How do we put all the above in practice?
We will learn the Cuban history and the social situation to understand the current posture of the Island, to avoid been ignorant travelers. This is our priority: We go to Cuba to have conscience of where we have been.
We visit different places that allow us getting known the Cuban society and we respect their rules.
We organize and propose those attractions that are in harmony with the nature and the wonderful climate of Cuba; where there is a lot to look after, because Cuba has the most preserved ecosystem of whole Caribe.

   

We eat in places where the food is served and prepared with love; therefore, the taste is very unusual for us.
The time of the tour is split out in a common and individual interval. We have fun together as a group, but also we give space to those ones who want to have their own way of tasting Cuba. In addition, we schedule individual attractions in case that anyone wants to head off track for a while.
ALL THE STAFF TOGETHER.