Tour is possible from Havana, Varadero or Trinidad.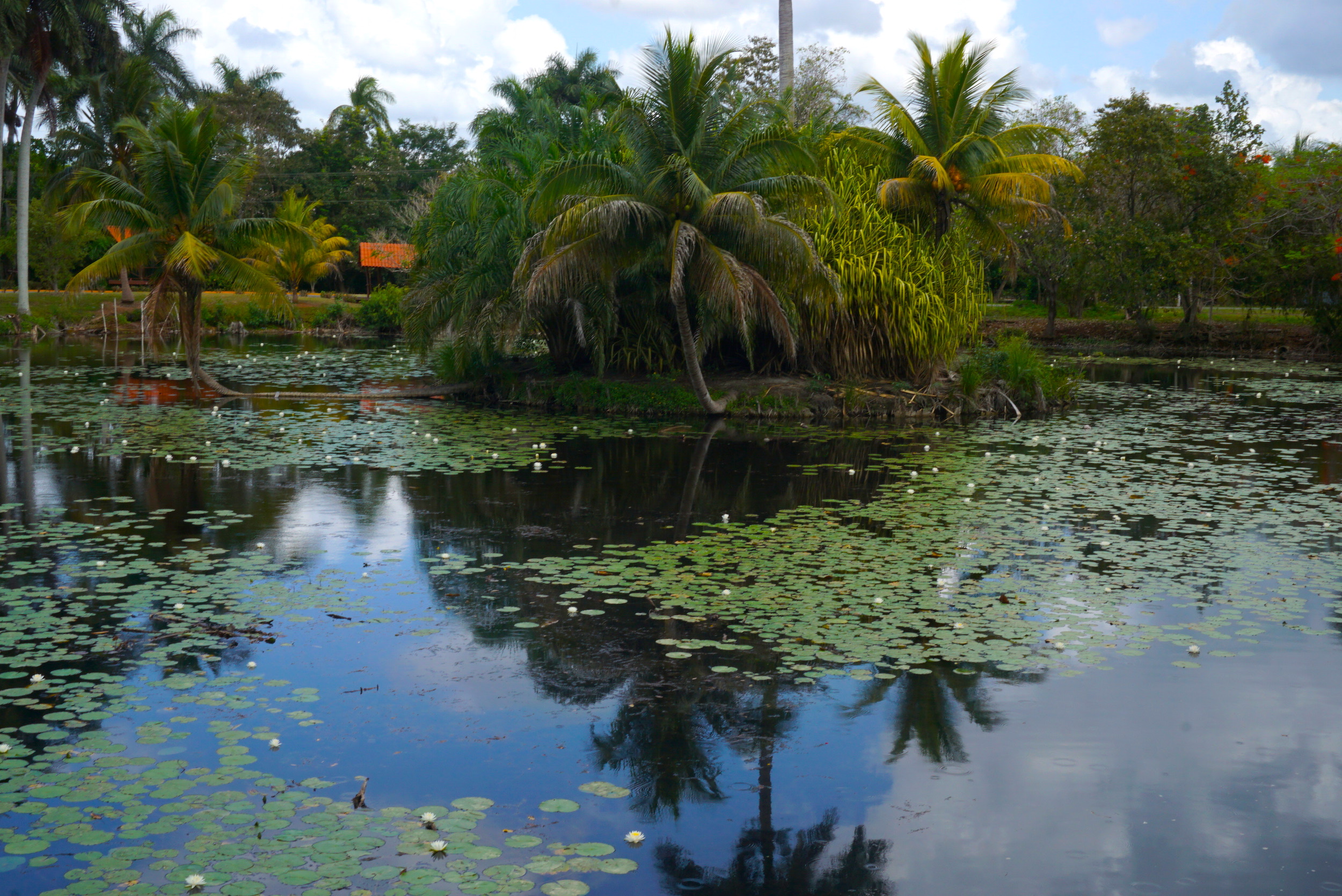 The trip begins and ends in Havana, or in Varadero at your place of accommodation. The Bay of Pigs is a place of historical and environmental importance on the map of Cuba. This UNESCO biosphere reserve is a great place to observe birds, admire the non-commercialized part of Cuba, and meet endemic animal species. Be sure to take a mask or glasses, and a bathing suit with you!
The trip starts at 8 am at the place of your accommodation in Havana, or in Varadero. Return to the same place around 7 pm.
Attractions:
Stop at "La Finquita" for a break
Crocodile farm (Criadero de cocodrilos).
A replica of the Guama Indian village by speedboat. The cost of the tickets is additional.
Playa Larga and Playa Giron.
The Bay of Pigs Invasion Museum.
70-meter Magic fish grotto (Cueva de Los Peces).
Bay of Pigs coast.
Lunch at a nearby restaurant, with an offer of crocodile meat, venison, crab, fish, and wild boar meat,  (prices vary according to customer choice)
Day schedule:
7:00 – We are starting at your accommodation in Havana or Varadero.
9:30 – We are in Peninsula de Zapata National Park. Time to see crocodiles in Criadero De Cocodrilos.
10:30
–
Guama is a replica of an Indian village.
We'll take a speedboat there.
On the spot, you can see Indian performances and indigenous Cuban people, drink a good drink in coco, and see beautiful vegetation and birds.
12:00 – Time for lunch in Playa Larga in the best fish restaurant (food is not included).
13:00
– Cueva de Los Peces –
70-meter-high heavenly cenote, called the grotto of fish.
The cenote is connected by an underground corridor to the ocean.
We will make time for bathing and short sunbathing on the coast.

You can admire the beautiful fishes – take a mask for snorkelling!
14:30
– We are going to Playa Giron to visit the Museum of Playa Giron. This is a
museum of the American invasion of the Bay of Pigs in 1961.
15:30 – It's time to go back. Around 19:00  we are in Havana or Varadero. Drop off at your hotel.
PRICE OF TOUR: 230€ (the price is for 1-4 people) with English/Spanish  guide!
1 person: 200 € 
2 people: 100 €  each
3 people: 67 €  each
4 people: 50 €  each
5 people: 40 €  each
Tour is totally private so the price for 1 person depends on how big is your group – the price for all tours is always 200 €.

Tickets and lunch are not included! It's an additional cost (22 € per person). Crodocile's farm is 5 € and Indian Village by boat is 15 €, Museum 2 €.
Payment is in cash. Or by online transfers, I always know that the payment is 68 h before the start of the excursion.