El Nicho from: Habana, Varadero, Cayo Santa Maria or Trinidad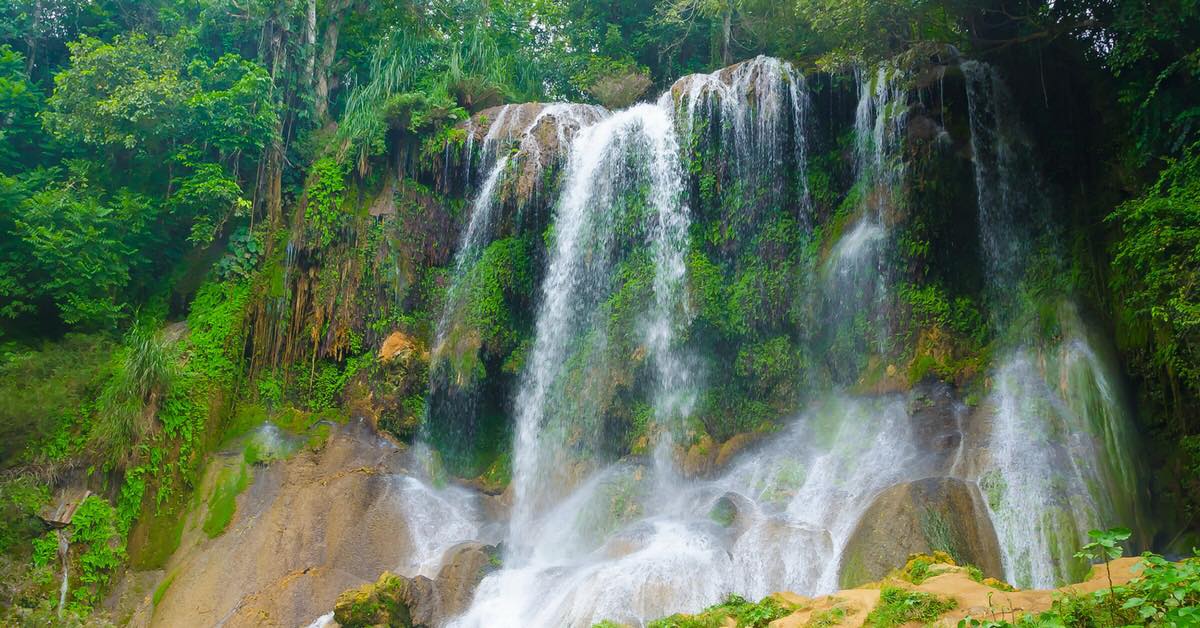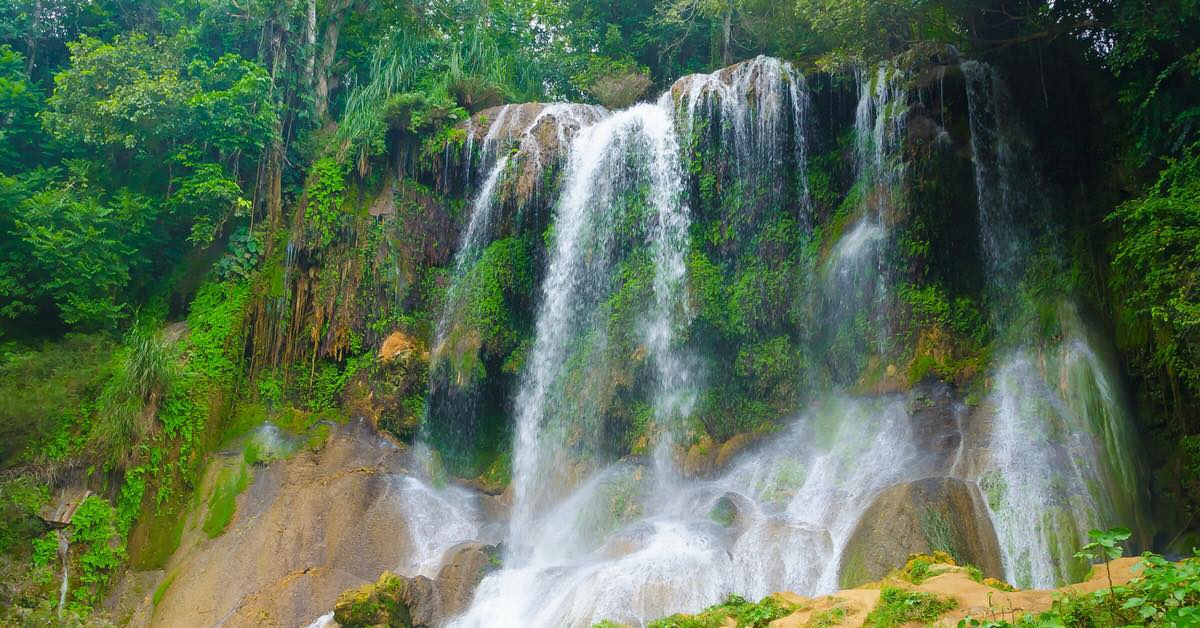 The longest part of this trip is the road to Cienfuegos. But from here only 46 kilometers separate us from the fabulous El Nicho waterfall. It is an impressive place with waterfalls and wilde natural pools. Enjoy the beautiful landscape of the Escambray mountains, exclusive birds, endemic flora, hiking, caves and country on site.
We make stop in the mountain village Crucecitas with viewpoint, highest point of the route (655 meters above sea level). Great time and place for photos. Observation of the most prominent height in the entire center and west of the country, Pico San Juan with 1156 meters above sea level. Upon arrival at the EL Nicho, you will hike to Cueva el Calvo, the Cascade Dispersers and the Poceta del Cristal. You can enjoy a dip in the Poza del Puente and in the Cascade of the Three Desires, as well as delicious. It is great place for observations of some birds.
Schedules for each type of excursion
Departure destinations
Tour start time
First Time
Cienfuegos stop
Estimated Time of Arrival at
the Nicho
Estimated time of return to
your Hotel
Habana
6:15 am
10:00 am
1:40 pm
9:00 pm
Varadero
6:30 am
9:30 am
12:30 am
8:00 pm
Cayo de Santa Maria
6:45 am
11:15 am
12:30 am
7:45 pm
Cayo Coco
6:00 am
No se recomienda.
10:15 am
8:00 pm
Itinerary:
Departure from your Hotel accommodation. Departure time 7:00 am.                                                                                   


The first stop Cienfuegos. To enjoy a dynamic tour. To enjoy see:
Tomás Terry Theater.
The Cathedral of La Celaya,
José Martí central park.
City boardwalk
Valley Palace and Punta Gorda
Second Stop at El Nicho Park.
Where you make a hiking excursion where you can take a bath in the different clean and crystalline pools of water.
Then we will have a delicious lunch at the end of the tour in one of the restaurants in the area.
PRICES:
Cienfuegos – El Nicho from Havana: 1-3 people: 340 €
Cienfuegos – El Nicho from Varadero: 1-3 people: 320 €
El Nicho from Trinidad: 1-3 people: 175 € (This offer does not included Cienfuegos)
El Nicho, Remedios, Cienfuegos from Cayo Santa Maria: 1-3 people: 240 €
El Nicho, Remedios and Trinidad from Cayo Santa Maria: 1-3 people:  240 € (This offer does not included Cienfuegos)
What is included in the price:

Private Taxi and English or Spanish guide.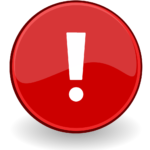 The tour is completely private, what makes the excursion more interesting and enjoyable for you.
Tickets and lunch are not included! It's additional cost. Tickets: 10 € per person and 5 € for children under 11 years of age.
Payment is in cash. Or by online transfers I always know that the payment is 68 h before the start of the excursion.
If you want a tour from Cayo Santa Maria and see Cienfuegos, El Nicho and Santa Clara in one day it is possible.