During this trip you can see place where you can't go by car! With us you can visit Viñales Valley by horses or trekking.
It's your first time with horses? No problem! You'll love it! You don't need any experience! Our professional guide will teach you everything!
IMPORTANT: If your prefer trekking than horseback riding no problem! We'll organize it for you!

DAY SCHEDULE:

6:00 We're starting in Varadero at your place – hotel or casa particular
8:00 Amazing view with The Bridge of Bacunayagua
11:30 Vinales – It's time for horseback riding excursion (or trekking) – 2 hours.
Here you can visit tobacco and coffee plantations. You can see how Cubans make cigars and you can try to smoke also! 🙂 What more we'll see coffee plantation and we can try how taste cuban coffee.
13:30 It's time for delicious and ecological dinner with great view for all Viñales Valley
14:30 Botanic Garden in Vinales
15:00 Mural de Prehistoria
16:00 Amazing view from The Hotel Los Jasmines
20:30 We are in Varadero
PRICES – ALL IN ONE!

1-2 people – 375 €
3 people –    395 €
4 people –    420 €
5 people –    450 € 
Price includes:
Private taxi (classic, American car)
Horse or walking trip in the Vinales Valley
Vinales Tour
Lunch
Welcome cocktail
A cigar to smoke in plantation
And the payment can be in cash or online payment!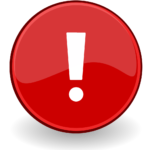 Attention! The price does not include entry tickets! Additional cost: Tickets 8 CUC– per person! Only in cash.

(Cueva del Indio – 5 CUC*, Mural de Prehistoria – 3 CUC) *1 EUR = 1.04 CUC
Or by online transfers I always the payment is 68 h before the start of the excursion.

If you need taxi service for some type of transfer we will help you too. Find it here!