Excursión Las Terrazas & Soroa From Havana and Varadero.
Explore the green places of Cuba. Marvel at nature in the UNESCO biosphere reserve and take a break from the hustle and bustle of everyday life. Soroa and Las Terrazas excursion is perfect for relax!

Start at 7:30 at your place in Havana. Finish at 17:00.
PROGRAM of this trip:                                                                                                                                                                       

Soroa:
Orquidiario de Soroa  (Orchideas' Garden – Botanic Garden)
Cascada El Salto de Soroa – Waterfall of Soroa (time for swiming and photo)
Castillo de las Nuves (Castle of the Clouds)
Las Terrazas:
Hotel  Moka
Ruinas del Cafetal Buena Vista (Ruins of the first coffee plantation in Cuba)
Rio los baños de San Juan (medical  swiming pool)
Casa de Polo Montanez (House Polo Montanez)
 PRICE: 190 €  for 1-5 people with english/spanish guide
1 person: 190 €
2 people: 95 €  each
3 people: 64 €  each
4 people: 48 €  each
5 people: 38 €  each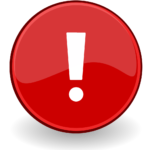 Tour is totally private so price for 1 person depends how big is your group – price for all tour is always 190 CUC.
Tickets and lunch are not included! It's additional cost
                      If you are in Varadero the excursion price will be different
Payment is in cash. Or by online transfers I always know that the payment is 68 h before the start of the excursion.

If you need taxi service for some type of transfer we will help you too. Find it here!