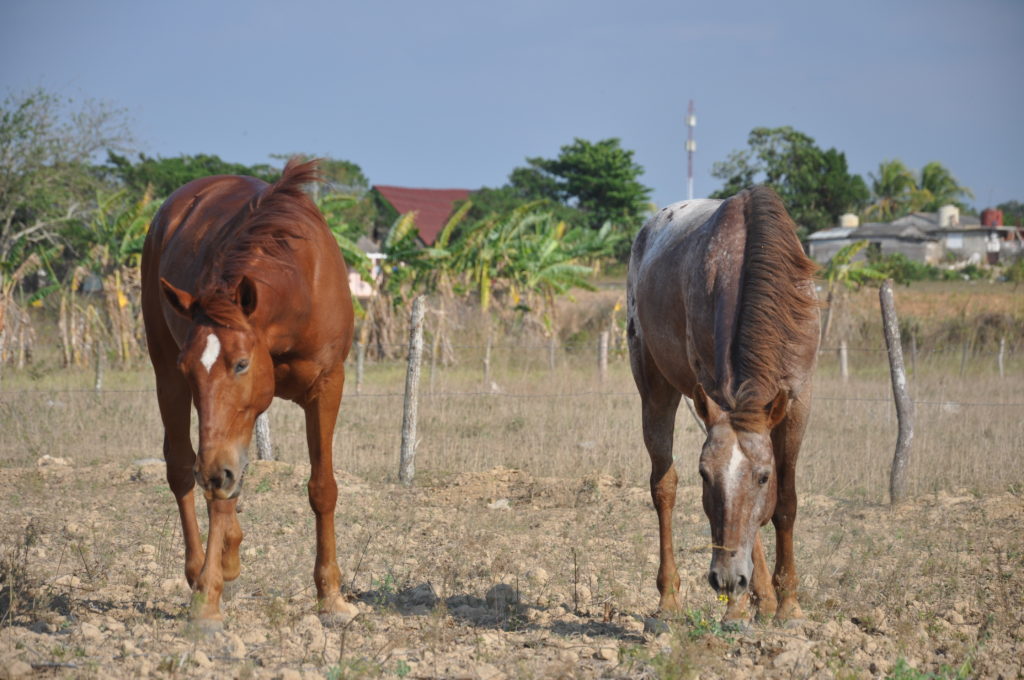 It all started in a small and remote place away from Viñales. Not many people visit this place and the tourists don't know it either because it is not mentioned in the touristic leaflets about Cuba. It is called Seja de Luna and it is full of
savannas and a fresh rustle of the trees can be heard. It all means that here the time is converted into a real paradigm of natural beauty – nature.
Even though I was only 8 or 10 years old I remember very well my reaction about the horses and since that day I have completely fallen in love with those beautiful animals. I spent many hours observing how my family walked on the
plaines with their horses and I dreamt about having my own horse. It all came true when my cousin Jorge Luis, who spent most of his time with his family's horses, encouraged me and invited me to go with him and feed the horses and
later wash them in the waters of Rio Hondo, a very huge and wide river situated there.
My dream to ride a horse got bigger and bigger and I got the vision of enjoying long walks on the plains in the middle of the night – only me and my horse. My best friend Yasmany and my cousin Jorge Luis would accompany me during
those incredible and lengthy walks. This is the way how this great opportunity for others has been created – how
people were and still are able to share this big love for this sport, those passionate adventures while riding an elegant and nice steed. Then I gave free rein to my imagination and I started working as a guide for people from all over the world wanting to ride a horse in a beautiful place –Viñales. It was the beginning of what I love doing the most in my life.
During those beautiful moments spent on showing people how incredible and amazing Viñales is and riding horses with them, I got the pleasure to meet a person who since then still helps in every step I take – this is my lovely Barbara.
A long time ago she was quite afraid of horses but we have achieved it – now she loves them as much as I do. Finally, I succeeded in organising my own team of guides who help tourists to like horses – its name is Sunny Viñales Tour.
In this place, I would like to say thank you to all of us who do it all so that this project works and has gained the hearts of so many new tourists who can truly get to know the love of what we do.
If you like horses and you have ever thought about travelling to Cuba – please come! It would be a great pleasure and privilege to do the honours of taking you on an amazing horse riding trip with the Sunny Viñales team.