Cuba is the pearl of the Caribbean! Paradisiac beaches have been attracting tourists for years to spend the winter in heavenly circumstances. Here there are the most beautiful beaches in Cuba, which are definitely worth visiting. 
Cayo Santa Maria

 
The trip itself to Cayo Santa Maria is incredible. The road takes 17 km offshore and 49 bridges cross it. Cayo is a peninsula, so it is quite a windy place, but it is an excellent duo with hot days in Cuba. The beaches here are wide, turquoise-emerald water. It all depends on the weather, of course, but the play of colours is an extraordinary spectacle, and there are also no crowds here. The disadvantage of Cayo Santa Maria is that only people with hotel reservations can enter here, and during a hotel stay there isn't much to go. Well, unless you imitate the people. Yes, Cayo Santa Maria has its imitation of the town.
Cayo Levisa
Cayo Levisa is a little hidden paradise. We sail to the peninsula from the port of Palma Rubia, which is about an hour driving from Vinales. Later, we will have a 40-minute cruise to the peninsula with a single hotel (in the form of a bungalow), a bar and two restaurants, nothing else. Well, in the marina we have an internet cafe (no Wi-Fi, there are desks) and a souvenir shop. If it were a capitalist country, it would have been a very touristic place for a long time. Until then, we can enjoy another beautiful and uncontaminated mass tourism beach. 
A round-trip boat ticket cost 39 dollars per person (the price includes lunch at the beach and a drink). We can get to the port on our own or by bus, which leaves at 8:30 am from the Cubanacán office, where tickets are purchased (preferably the day before). The price with a coach is about 45-49 dollars.
Cayo Jutias
Cayo Jutias is quite a difficult beach. The driving is towards an incredibly leaky road from Vinales so few drivers want to go there. The government has also abandoned bus transportation to the beach, but unfortunately, the road is not been repaired. There are no hotels in Cayo Jutias, so you go there all day and return to Vinales by night. There are two beach bars where you can also have lunch and also there is a water sports centre. Sunbeds and umbrellas are charged extra. 
Playa Santa Lucia
21 kilometres of the beach must be impressive. Although Playa Santa Lucia is definitely further away from the others on this list, it's a great option for diving enthusiasts. About an hour driving from Camagüey, there is a world where a true underwater party awaits for divers. But the beautiful beach will reward for travel difficulties even to non-scuba divers.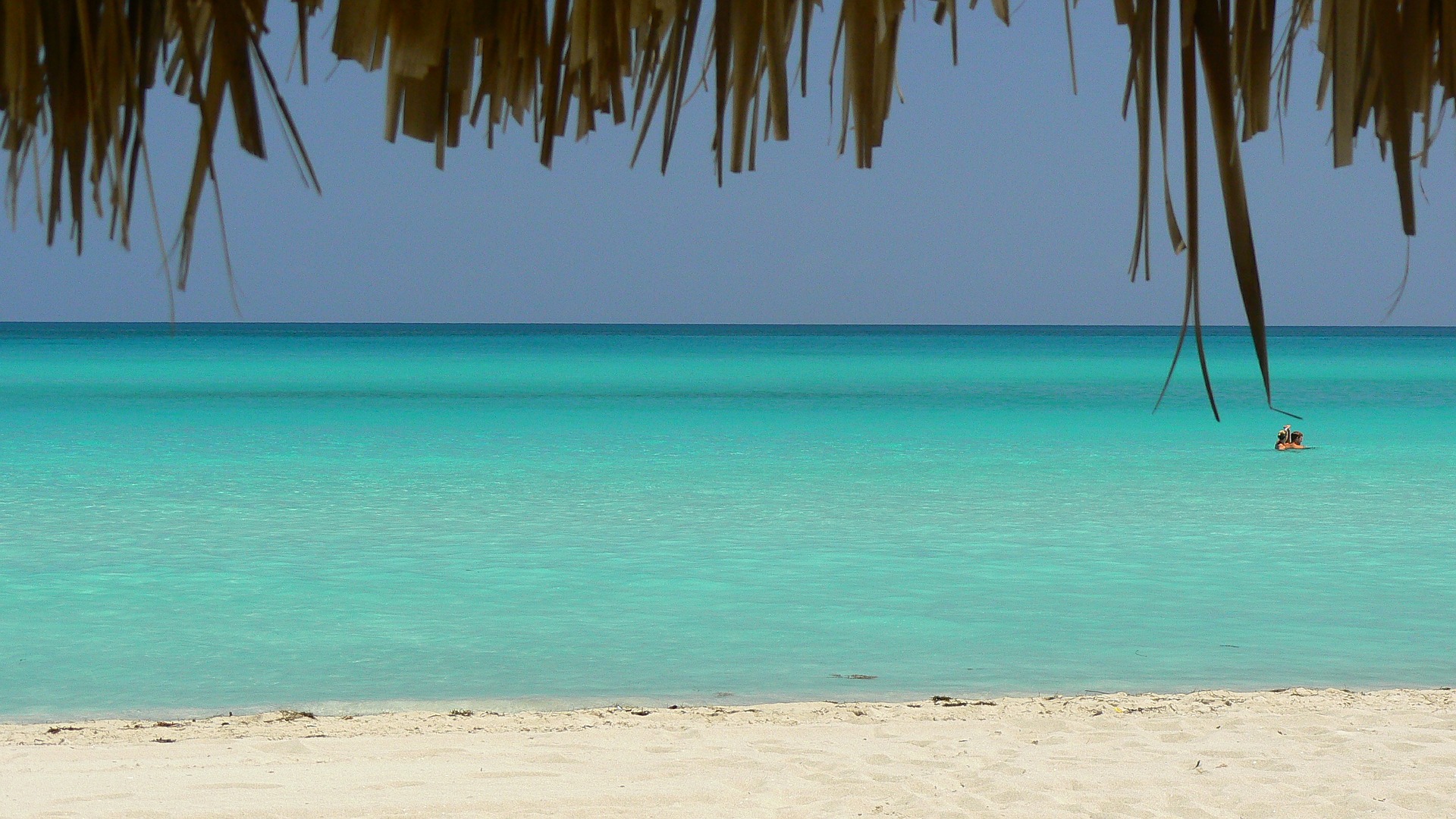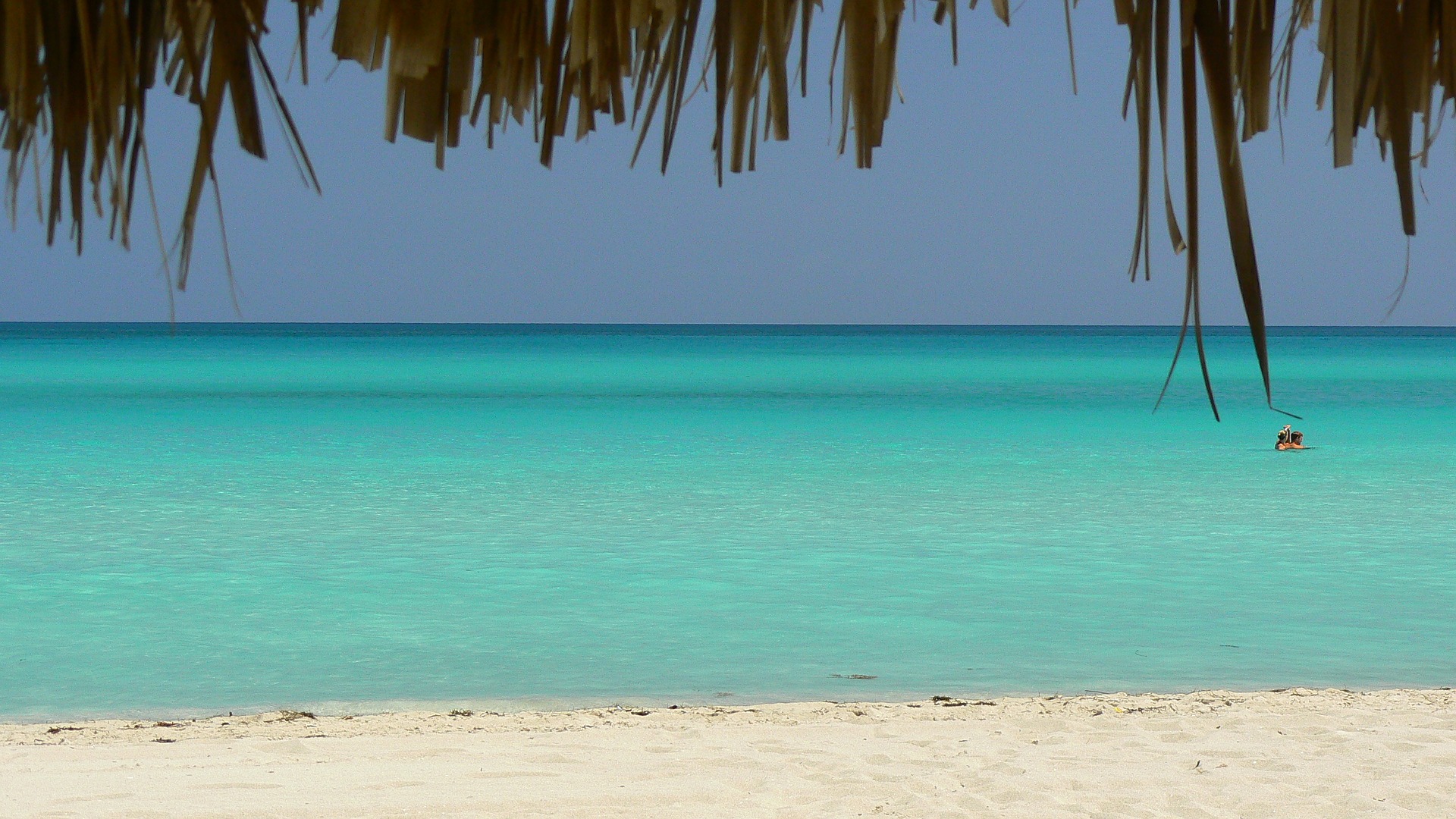 Rancho Luna
Rancho Luna is a great starting point for people who overnight in Cienfuegos. There aren't many tourists who make it to the beach and haven't stayed there longer (the place is popular among the Canadians for longer stays in winter), so the beach is dominated by Cubans. There we find bars and restaurants, so everything you need for a relaxing beach vacation; for hammocks and umbrellas, we pay additionally.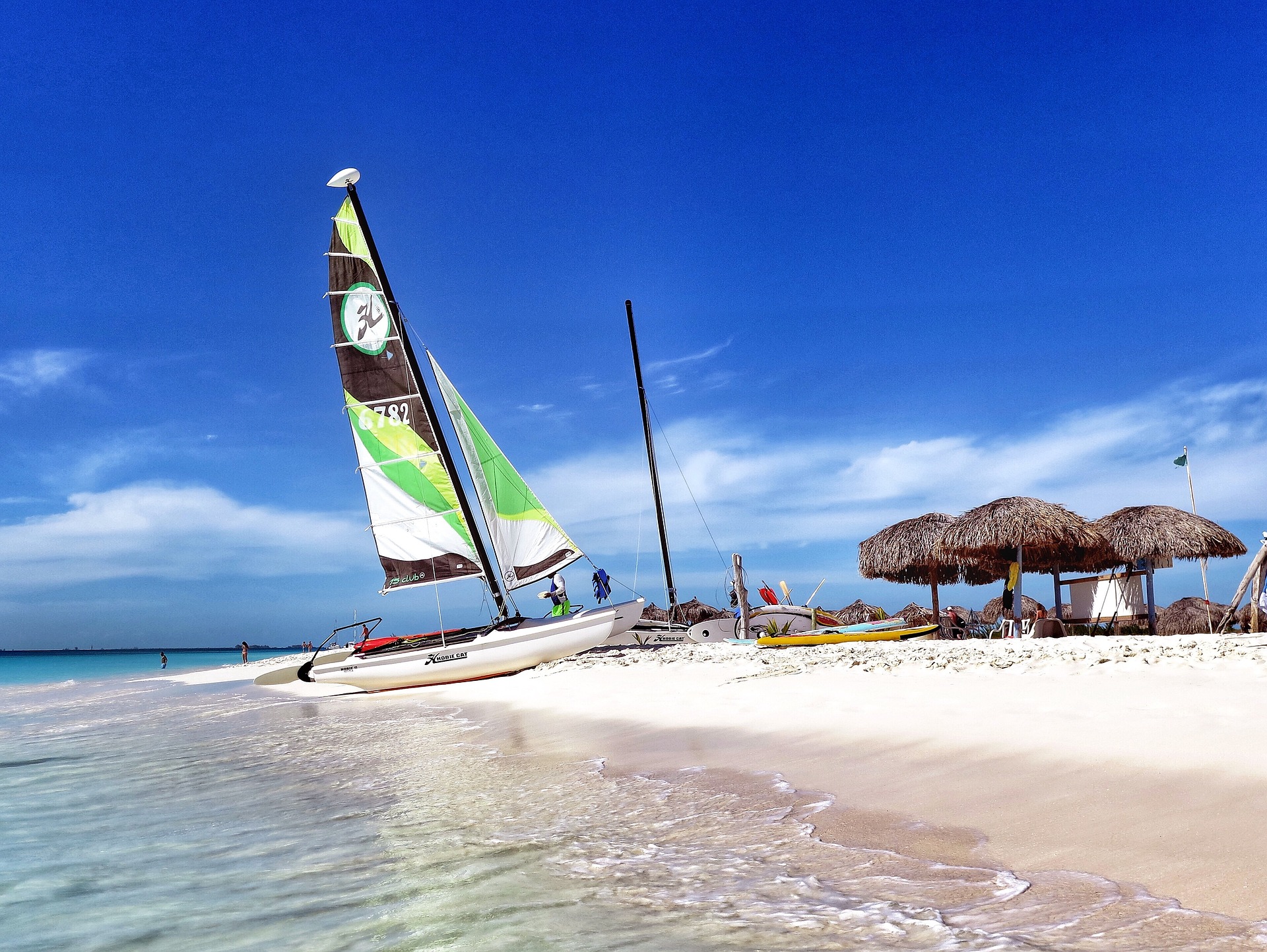 Playa Larga

 
This is another beach in the south of Cuba. It could compete with Playa Ancon for the title of the most beautiful beach in this area of ​​Cuba; however, Playa Larga is definitely smaller and does not have much infrastructure. There is a bar and sun lounger and umbrella rental. The advantage is that along the beach there are almost no crowds, which means there is a good chance of being alone. For a longer stay, you can go to the town of Playa Larga or to a hotel with the same name, which has a separate stretch of the beach. 
Playa Girón

 
In the charming little town of Playa Girón, you'll find two beaches: a wild one, with palm trees, and another hotel with a large concrete breakwater. This region of Cuba is still pristine and far from commercialization, so the beach will be appreciated by all who value privacy and wonderful peace during the resting.

Playa Ancon

 
It is said that Playa Ancon is one the most beautiful beaches of the south of Cuba and it is difficult to disagree; a long, wide and sandy beach, nearby Trinidad. It is an ideal place to get away after the hardships of exploring the city in the heat. On the beach, we find couples serving a delicious piña colada or mojito. If you want to stay longer, you will also find a hotel there. Taking a taxi to Playa Ancon from Trinidad cost around 5 dollars each way. 
Playas Del Este

 
If we really have little time and only overnight in Havana, then Playas del Este is a great solution. About 20-25 minutes by car from Havana and we get to a beautiful Caribbean beach. This is one of the most popular beaches among the inhabitants of Havana; so on weekends, there are a lot of people there.
Varadero
One of the biggest advantages of Varadero is the beautiful long and wide beach. In fact, apart from the proximity to Havana, it is difficult to see other advantages of this resort. It is a hotel enclave with several bars and restaurants on the main street, but it is still a dreaming destination for millions of Cubans who go for holidays. It is associated with illuminated roads and even roads that are not seen every day in Cuba. If we have little time in Cuba, a short trip from Havana to Varadero will surely satisfy sun lovers.